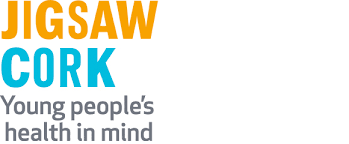 A woman from Jigsaw came into my school and spoke to us about the purpose and vision of Jigsaw. It's an organisation dedicated to community-based support for the mental health of young people. They work all over Ireland and here in Cork they're based in Wandesford Quay off of Washington St.
For individuals, they have support workers that offer guidance, advice or just listen to you discuss what's bothering you. All of their support workers are fully qualified counsellors. You do, however, need parental consent to use their service and make an appointment. Jigsaw works with 12-25 year olds only.
Jigsaw staff aren't, however, equipped to deal with more serious mental health issues like depression or eating disorders. They usually refer people struggling with more serious issues to therapists. Jigsaw counsellors only deal with everyday problems that might be bothering you.
The founder Dr. Tony Bates started Jigsaw in 2006 with a vision to change the Irish attitude towards mental health. Jigsaws services focus on both the individual and community. Out in the community they do talks and signposting sessions in schools, youth clubs etc. like they did at my school. This helps raise awareness about their service amongst young people
The talk taught me about all of Jigsaw's services and it was very comforting to know that such a helpful service exists here in Cork. I don't think i would hesitate to recommend Jigsaw to a friend in the future if they were looking for help.